Whilst you're wandering along the streets of Chinatown picking up some last minute bargains on CNY goodies or simply soaking in the festive atmosphere, make time to pop by Temple Street (one of the many aisles of road closed to vehicles during this festive period)
and keep a lookout for the following shop: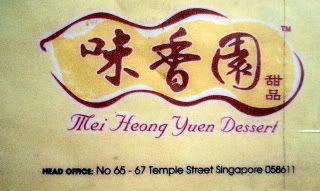 What's to be found here? Chinese desserts galore
Here's a preview of their menu…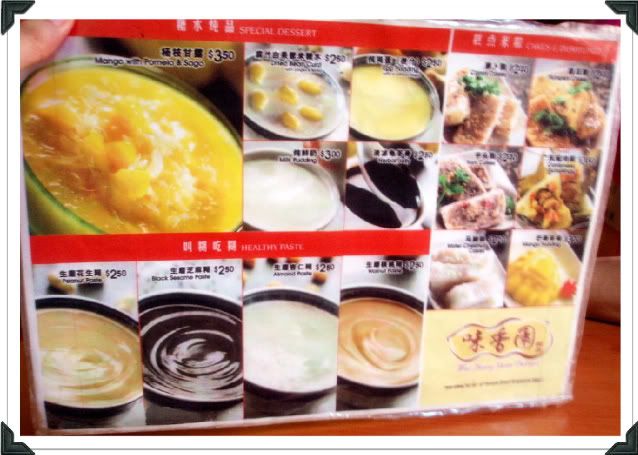 Everything from Peanut/Almond/Walnut/Black Sesame/Yam paste, egg pudding, even carrot/pumpkin/yam cake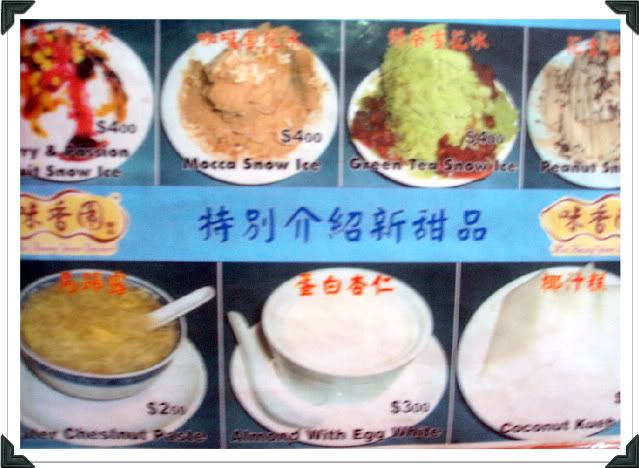 …to flavoured snow ice and coconut kueh! What better way to cool oneself down than to indulge in an icy dessert after an afternoon spent browsing makeshift street stalls under the sweltering sun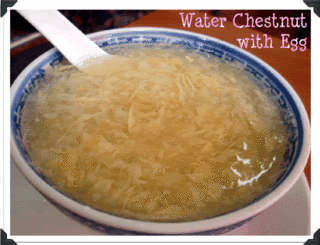 These 2 desserts aren't particularly new or unique, but what makes them stand out from similar versions elsewhere is the stall's generosity with ingredients. Chunks of fresh mango in a thick mango pulp and an unstinting amount of diced water chestnuts ensure fans of the desserts keep coming back for more
Not in the mood for something sweet? Help yourselves to their home-made carrot/yam/pumpkin cakes and cantonese rice dumpling.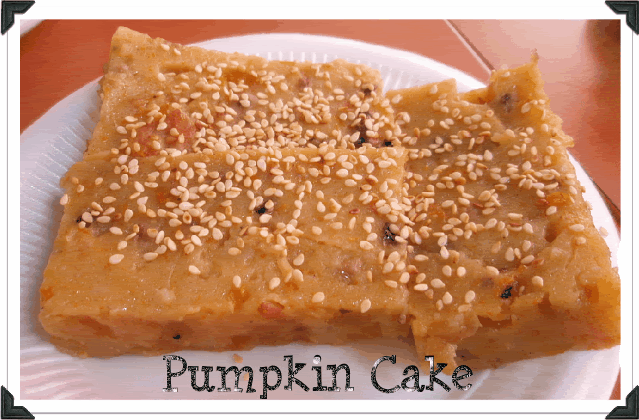 Delightfully soft, fragrant and flavourful, you won't be stopping at just one piece
Remember to have it with their home-made chilli which packs a punch with its distinct taste of dried shrimp. Wonderfully YUM!
Interesting tid-bit: Remember Farmer Brand peanuts? They are made and marketed by the same company that owns this dessert stall.
味香园甜品
65 – 67 Temple Street
---